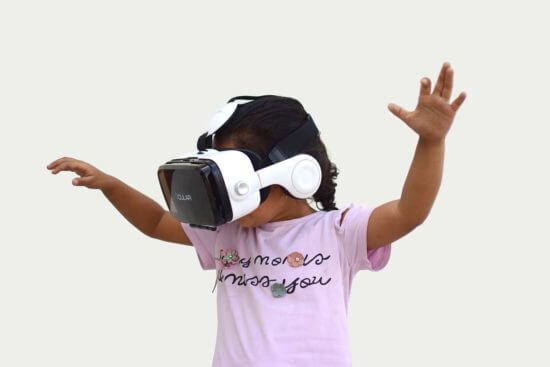 Marketers across the globe have dedicated a tremendous amount of time to researching and analyzing the different generations and how to best reach them through unique and targeted marketing strategies. And just when it seems we've started to figure out the millennial generation, it's now time to start understanding the mindset and behaviors of their children.
Generation Alpha is currently being defined as the children of millennials born between 2010 and 2025. As with each generation before, this particular group is going to grow up with certain expectations, which will inevitably lead to changes in the way that marketers define and implement strategies. What we do know today about this generation? Generation Alpha is expected to be one of the most tech-savvy and wealthy generations yet.
If you understand the circumstances of this generation, born into a world with voice command speakers, Instagram and iPads being the norm, you can understand why it will become increasingly important to adopt the latest digital marketing strategies for your business. So, how can a company begin its preparations to understand and target Generation Alpha? Here are a few considerations:
Make communication fast and simple
While it might be easiest for a small business to make phone the primary means of communication, Generation Alpha, much like millennials and Gen X'ers, will expect all of the brands they interact with to have simple, fast communication through live chats, voice commands, apps and quick email responses. It's important that no matter the size of your company or its offerings, there is an easy way for potential customers to reach you. A few ways in which your brand could start preparing for Generation Alpha's rise would be working to decrease email response times and even trying out different live chat or chat bot technology to see how it can work for your business. The sooner a brand can get behind fast and simple communication, the easier it will be to reach the younger generations where they are most comfortable and build long-term relationships with a new generation of customers.
Don't underestimate the influence of kids
Sure, Generation Alpha is still very young, but as children of millennials, these kids are already influencing many household purchases. Researchers have found that children are becoming a much bigger part of conversations. They have a say in family decisions such as where to take trips, where to go out to eat, and what technologies to purchase. Parents feel more pressure today than their own parent's generation to make purchases based on what their children suggest. Now keep in mind, this isn't a bad thing because a study done by Facebook found that parents were happy and even proud to include their kiddos in the purchase process. Any manner in which your company can take on a more kid-friendly approach and appeal to the younger generations will be a benefit in the long run.
Create products and services for parents and kids
Remember, with Generation Alpha still not fully born into this world, it's important to start building trust with the parents in order to create a long-lasting relationship with the ones who will be ultimately handing over the credit card. In today's highly tech-savvy world, children are often the ones teaching their parents how to use certain products and services. Any brand that is able to help build the parents' trust either through education, parental controls, or even offering separate products for parents and kids to both enjoy, is going to greatly benefit as this generation grows in size and influence.
Fitbit is a great example of a company reaching both parents and kids through their different products. The brand was already well known and trusted with adults which made for a much easier launch of Fitbit Ace, the activity tracker for kids. It was a very natural segue, introducing a parent-approved brand to kids at a young age. Getting into the parental inner circle is always a win!
Not sure if your brand is ready for Generation Alpha? As always, be sure to reach out to our expert marketing strategy team to help your company adopt new and innovative strategies that meet the expectations of our modern world and future generations.